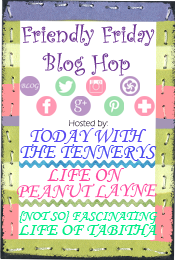 How is everyone on this lovely Friday? :)
I figured I'd share a bit into our world lately, just for fun.
This past week, we had some visitors up.
Carly & Rogue's friends (and their Mommy & Daddy) came up for an overnight visit.
We all always love getting together. The kids have a way lot of fun & we adults enjoy visiting and keeping up after the kids. They had lots of fun playing in the freshly dumped snow! I managed to snap this picture of them - lollis & all...
Karin, Carly, Sierra, Grant, Rogue, Leah & Jackson
It was a fun way to end our long weekend (Clint's days off of work).
And Thursday night, as I was making...
THIS:
Confetti Chicken
AND THIS:
Snickerdoodle Brownies
My 2 little children decided to do...THIS
Haha, I just HAD to get a picture of it. I had asked Carly to put my new magazine in the living room & when I peeked in, it was about halfway ripped apart. It wasn't one of my favorites, so I let them carry on. They were playing nicely together & we really wanted to get dinner finished.
I pinned each of these recipes on Pinterest. You can visit my Pinterest page
>HERE<
.
The recipes can be found at each of these links:
The confetti chicken was a hit! Clint loved it & so did the kids. They love anything with noodles in it.
I didn't follow the recipe exactly. It's not very often that I do follow a recipe exactly. I'm sort of a dumper...with most recipes!
How about you - do you always follow recipes to the T?
Or are you a dumper like me?
Happy Friday! :)
This was the kids helping us make scrambled eggs the other morning!